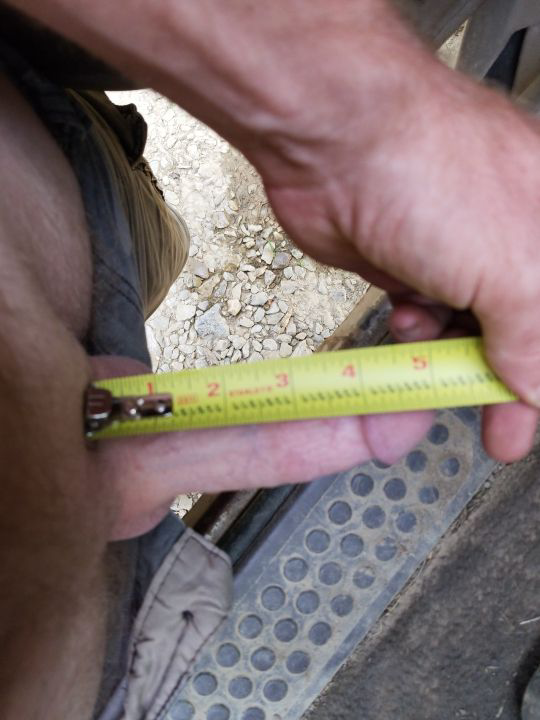 Content Count

50

Joined

Last visited
Community Reputation
197
Excellent
21 Followers
These take me back to high school. Was looking for weed in my buddies mom and dad's bedroom and found Polaroid pictures of his mom. She looked like an old worn out biker chick with a big bush and meaty pussy, i stroked my little cock to those pics and memories of them for a long time

Wanna be with swinging experience here. My wife is not into me wearing panties very much but has seen me in them a couple times and she has found pics of me in hers on my kik that i took at the instructions of a friend and another friend and his wife and other doms ive chatted with online. I generally only wear them when I'm told to

Heres a few shots of my wife. Shes the love of my life and I love everything we do together. Check out our pornhub profile for more of us. She does not chat online at all but does enjoy reading the comments on our videos. Https://www.pornhub.com/model/playtimefun1s

Do you only enjoy both together or do you use each separately

https://www.pornhub.com/model/playtimefun1s check out our pornhub profile and videos. Love to see comments and thumbs ups

Here is some more of my wife for your enjoyment. I love to hear comments about her and me . Shes 33 im 34 and a bi submissive bottom

Thank you sir for keeping all these hot pics posted. Keeps my little cock hard and my mouth watering for a cock

I would gladly take a tranny cock with my wife watching

2

Any bi bulls out there? Any bulls that enjoy using a submissive cuck or cuck wannabe as much as they like using cucks wives? Do you just enjoy having the sub serve your cock or do you get enjoyment out of humiliating the sissy even when their wife is not involved? Just curious and would love to see and hear from any.

Ive been trying to get my wife to play with another guy again so she can watch me suck cock and get fucked but shes not wanted to play. But My dom buddies wife loves humiliating me and I think we almost have him talked into letting me gag on his big cock again

Ive been trying to get her to let me find a big cock to fuck her while I eat her pussy and massage her body. Only problem is she wants me fucked by the next guy we play with and she doesn't think I can take a fat cock

My wife, her pussy, and the cock she has at home

8

The 1st pic in this lineup always gets my little cock so hard. I really like the one with husband and wife both in stockings serving their big bull

4

My buddy used to come over and hang out and i would show him pics of my wife and sissy tumblr porn until He would get really horny and tell me to get my sissy ass in the shower and he would get in and tell me to get on my knees. I would suck him hard and then he would hold my head and slowly push as deep as he could and hold it for a couple seconds then with small strokes and his head still in my throat fuck my mouth until i was choking and gagging and slobbering all over his balls then pull out and start again. He was a very big masculine guy and just used me to get off. Sometimes he would let me suck for a while then tell me to get up and bend over. He would fuck me until he was about to cum and then turn me around and cum on my face or chest or if i was really lucky he would cum on my cock and then tell me i could stroke it now and he would laugh and make comments about my cock while i stroked with his cum as lube laying on the floor of the shower covered in spit and cum and tears until i came too. We would just hang out after like buddies. I used to love serving his cock. This was also the 1st guy we had a threesum with and we had 4 or 5 of them (she didn't know i was bi at this point) . Then she started fucking him while i was at work for a couple months until i found out about it. I was really turned on but she decided she didn't want to play with him anymore. We didn't hang out for a while but he stopped by one day and i started getting horny and wanted him to use me like he had her so thats where this story starts. I should also note that me and him had experimented way back in high school a couple times (probably where i first got the desire planted to be submissive). My pics for your amusement..